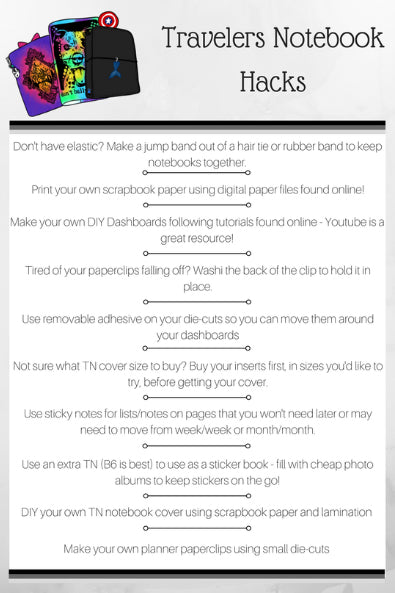 Have you found yourself following the trend of TNs, aka Travelers Notebooks, and wanting to know some more tips and tricks for decoration or uses - check out this small list of TN "hacks" to get you started if you're new or step your game up if you're a seasoned user.
Of course, your TN wouldn't be complete with your favorite Limelife Inserts:
If you're participating in lettering or doodling challenges on Facebook or Instagram, the WO4P insert is the perfect choice for keeping your challenge artwork in one place.

Have a lot of washi and want to remember where you purchased it if you run out? Try the Banner Book insert - it's a wonderful design to keep samples of your washi and notes about it.

Want a neat way to track milestones in your child's life, funny sayings from your children/friends/significant other/etc? Try out the Quote Keeper insert for tracking these moments without the constraints of a traditional layout.