Rainbow Hearts Lined Mini Paper Pad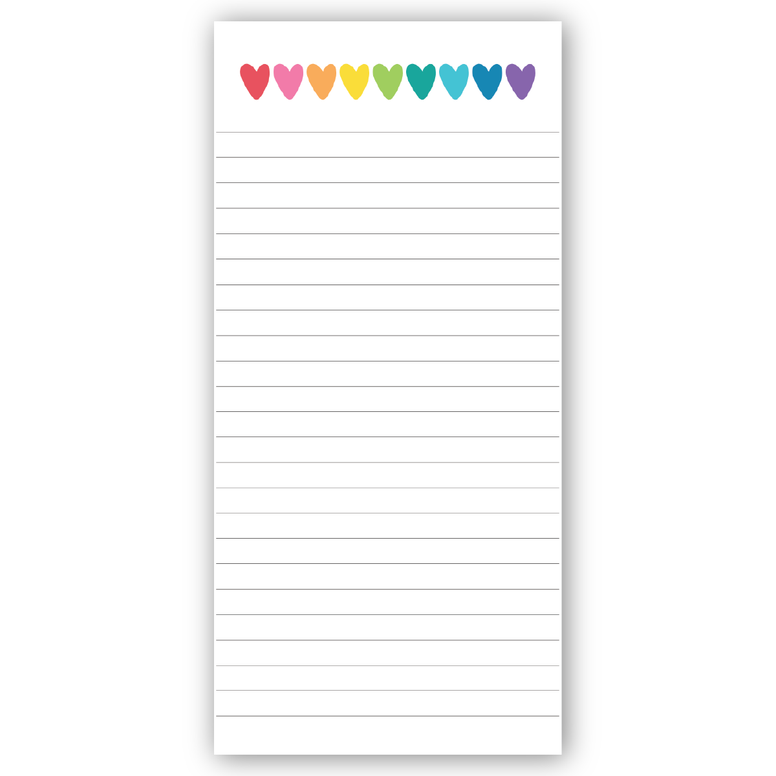 Our Mini Paper Pad measures 3.75" x 8.25" and is a great addition for your bag, your desk, the vinyl pocket of your planner, but especially for the back of your Limelife A5 Binder. 
Is there anything better than rainbows and hearts? Probably not. Jazz up your list making with this colorful paper pad. 

Includes 30 sheets on a tear-off pad with a hard chipboard back. Printed on our famous 80# stock. 
You may also like