Monthly Dashboard Planner Add-On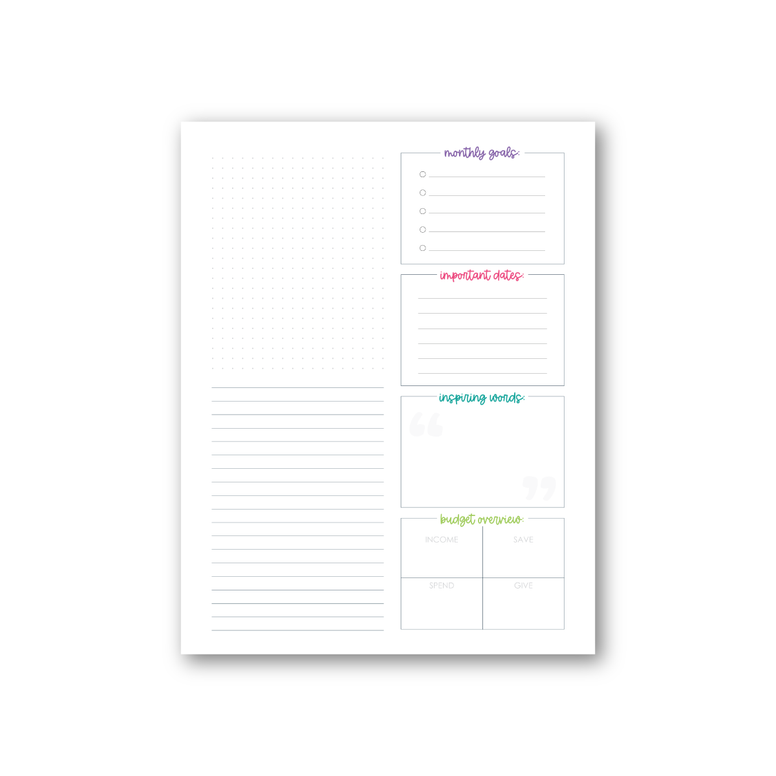 Start the beginning of each month with a snapshot of what's in store. 
On each sheet is a section of lined notes and dot-grid, a space for important dates, monthly goals, an inspiring quote, and a budget overview. 
This add-on includes 12 pages that will be added to the first page of each month in your planner (on the back side of the left page of your monthly spread -- in lieu of the lined notes page that would normally be there).  
When you add this product to your cart NOT alongside a planner, we'll print 12 pages (on 6 sheets). 

You may also like