11x17 Monthly Desk & Wall Calendar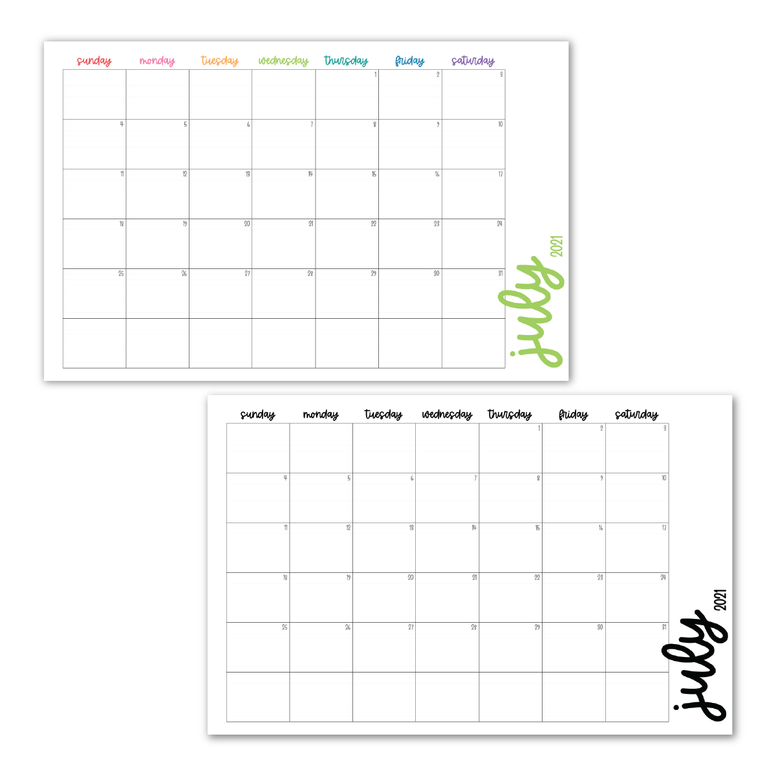 These 11x17 monthly calendars were originally designed to be hung on the wall (kitchen command center, anyone?), but they work equally well on your desk. You'll get a set of calendars January - December in the year you choose. 
Add a pop of color or choose to go more minimalist with the black and white version. 
The large boxes (2"x1.61") have ample space for whatever fills your days. All of the boxes are lightly lined. 
These are printed on an 80# matte cover stock -- heavier than our traditional planner paper. They hold up to markers, highlighters, inky pens, etc. The pages will come to you loose, so you can hang several up at once for a more bird's eye view of the coming months OR so you can just use one at a time on your desk and it won't create a bulky stack of paper. 

You'll love the versatility of this product. Keep a set for work and for home, or one for each kid.
You may also like