Meal Planning Add-On (Layout B)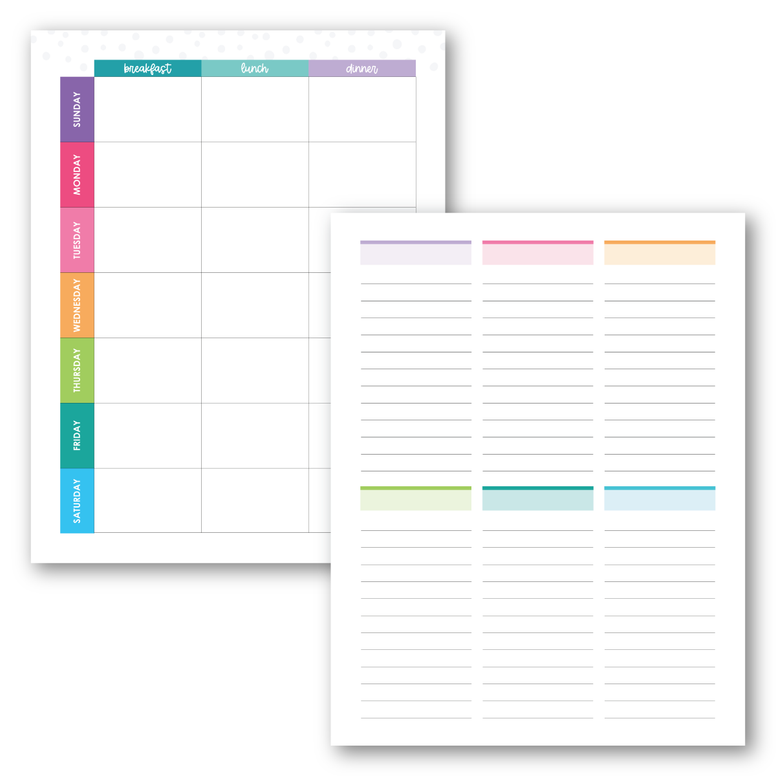 Say goodbye to wasted time and money planning meals! The Meal Planning (Layout B) Planner Add-On is here to make your life easier by helping you create delicious breakfasts, lunches, and dinners every day. Save time, save money, and reduce food waste...all while enjoying tasty meals! (If you're a terrible cook, I guess we can't help you much with that...)
You'll also love the ability to make your grocery lists with the spaces on the back of every week. There's six different lists to categorize your needs and make shopping a bit easier. 

This add-on includes 32 pages (on 16 sheets), or 4 months of planning pages. 
When you add this product to your cart alongside a planner or notebook, we'll include the add-on directly in your planner or notebook with its own tab. 
You may also like