Checklists Planner Add-On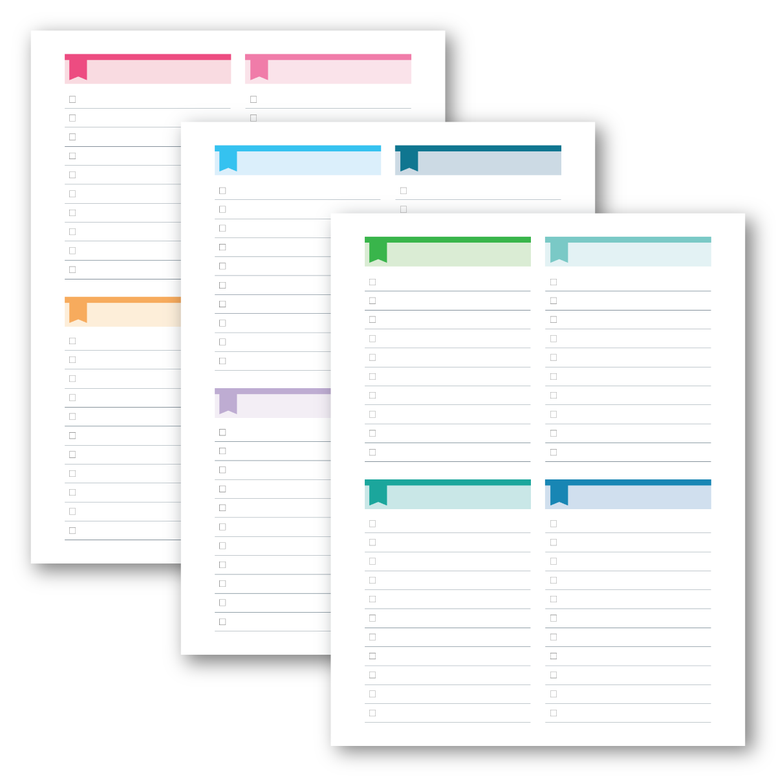 List lover? We got you covered. This add-on has three variations of checklist pages with colorful headers. Each of the colored headers matches our monthly colorway.  

We love the idea of using one section per day to keep tasks organized and tracked. 
This add-on includes 24 pages (on 12 sheets). 
When you add this product to your cart alongside a planner, we'll include the add-on directly in your planner under its own tab. If you want these pages dispersed throughout your planner (one with every month), just ask!
You may also like