Holidays & Special Dates Stickers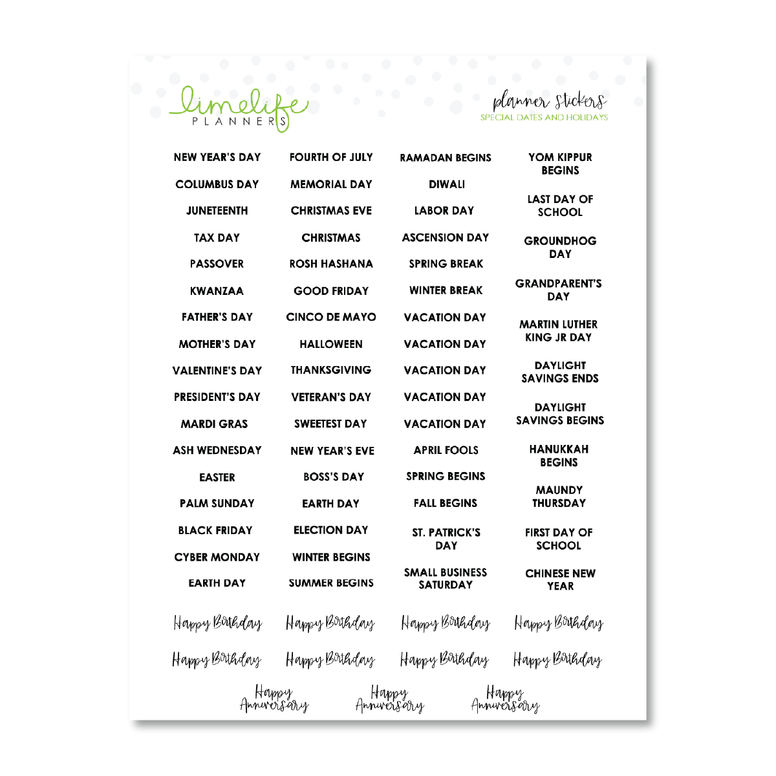 Never miss an important holiday with these stickers!
This 7x9 sheet has been updated to include more holidays and important dates -- like birthdays, anniversaries, and vacations.
These stickers were professionally printed and die cut. Stickers are sized to fit any planner, but are 1.5" wide. 
You may also like