Bills Bills Bills Stickers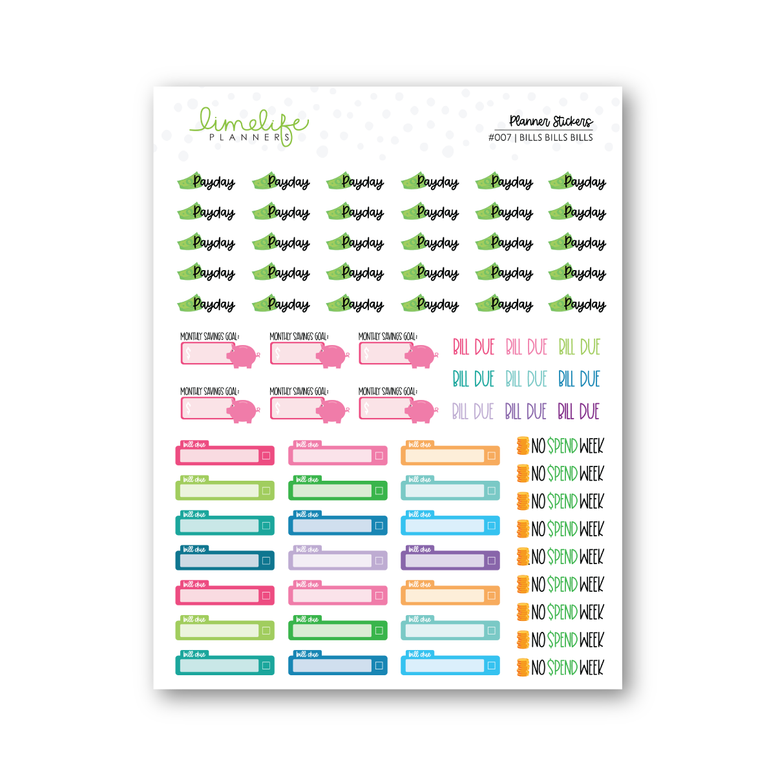 Get ahead with these "Bills Bills Bills" Stickers, a creative way to keep track of payments and savings goals. Put them on your calendar and never miss a payment, or challenge yourself with a "No Spend Week". Let these stickers help you get the financial freedom you deserve!

These vibrant stickers are printed on 120# stock with a matte finish.
You may also like