Future Planning Monthly Add-On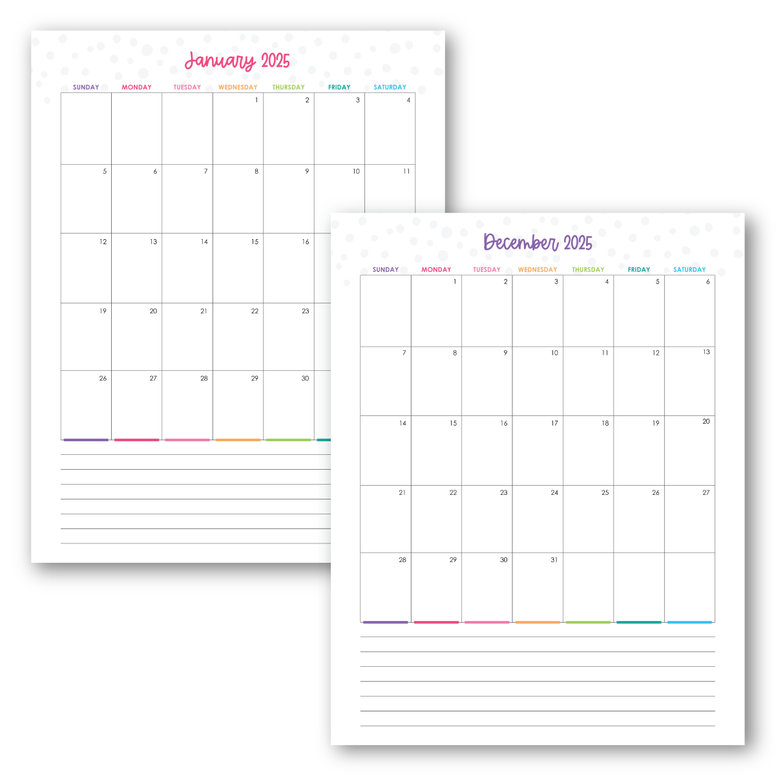 If you're someone who likes to plan beyond your yearly planner, these month-on-one-page sheets will allow you to keep track of future planning for the following year. The months are dated to allow for easy use. 
This add-on comes with one year's worth of monthly pages on 6 sheets of paper.
Another great use for these sheets is to add them to notebooks so you can turn practically anything into a monthly planner. 
When you add this product to your cart alongside a planner, we'll include the add-on directly in your planner under it's own tab.