Extra Notes Add-On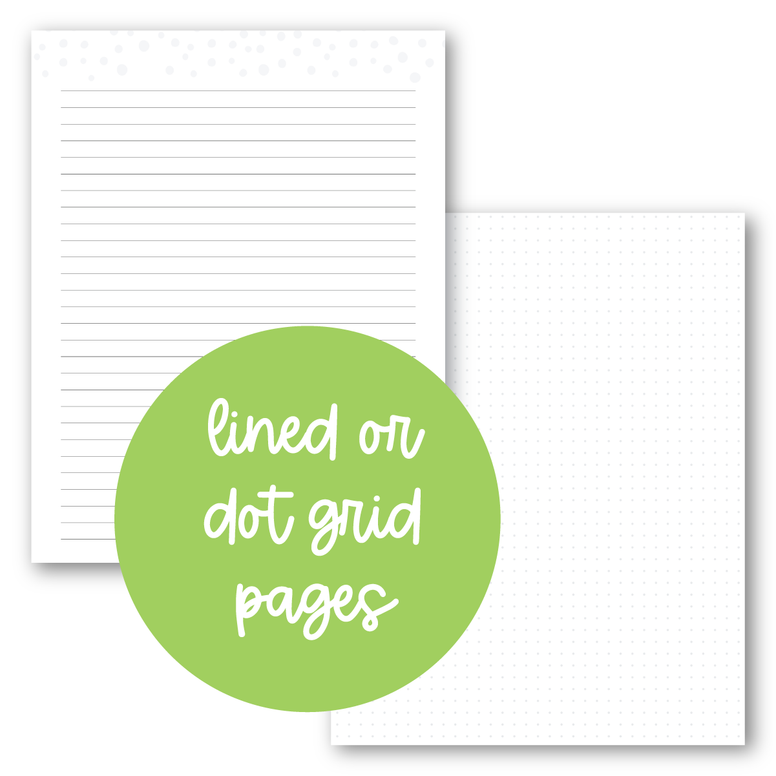 Included in this add-on is 24 sheets of lined or dot grid paper.  
All pages will be the standard design (shown) unless you specify in the notes that you'd like another design -- you can see the different design options here. 
If you purchase this add-on with your planner or notebook we will include these extra pages in the planner or notebook for you. If you'd like them inserted in a specific place (in the back, collated within each month etc.) please leave us a note at checkout.