8.5x11 Weekly Magic Mouse Paper Pad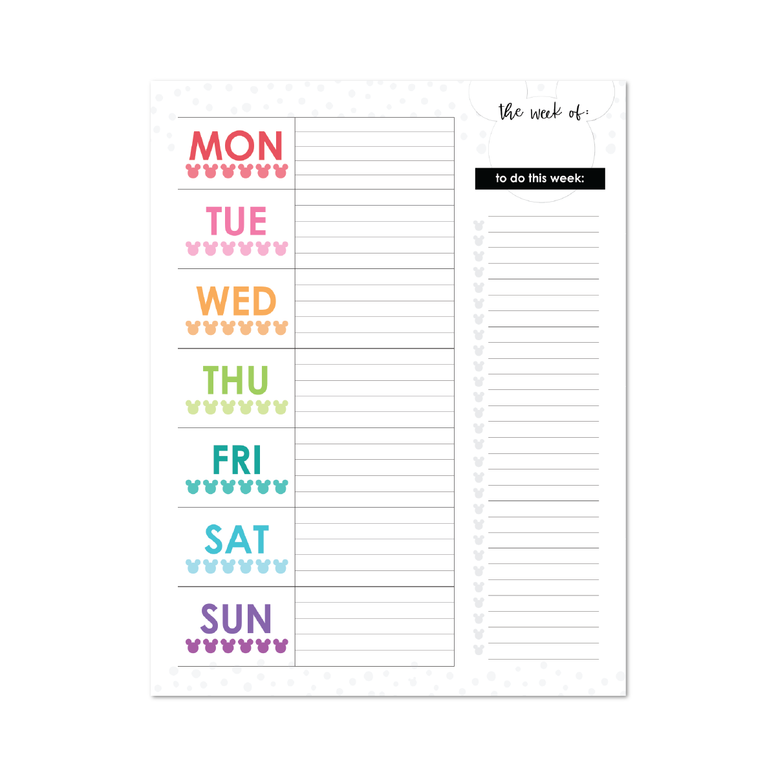 A weekly paper pad for your wall, fridge, or desk -- only this weekly pad has the added benefit of being happy and full of Magical Mouse goodness! Works great to plan family events or meals for the week. 

Includes 50 sheets on a tear-off pad with a hard chipboard back. 
You may also like